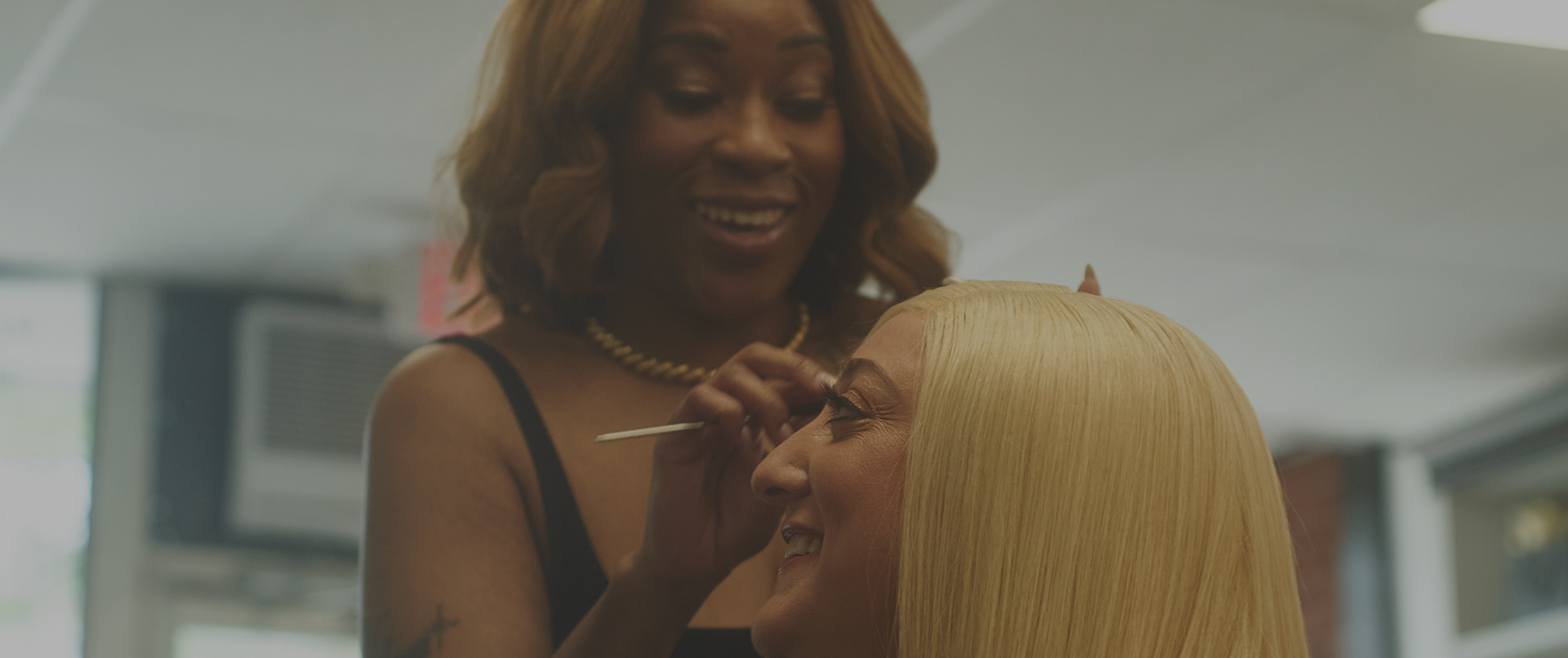 What to Expect
Your Experience
with Sereen.
From the first touchpoint, Sereen makes you feel like you will be taken care of, and won't have to be afraid of being real.
We offer a relaxing and easy, comfortable and inclusive, no-pressure experience. We can help you navigate the healthcare system (in fact, we'll do it for you), we can work around your medical appointment schedule, and we also curate educational and financial resources to meet your unique needs.
The VIP Beauty Experience
Schedule a no-cost, 1-on-1 consultation on our website. Typically about 20 minutes, we offer virtual and in-person appointments – no prep needed. We'll discuss your preferred styles and colors, then take your measurements. We get all your scheduling and budget info, you leave with a game plan!
Sereen experts are here to guide you along the way, educating and advising you on your insurance benefits and resources for medical wigs to ensure as little out-of-pocket cost. Our quality wigs are tailor-made for your needs and are nearly half the price of competitors.
Insurance Coverage
We're the first hair studio that will submit a health insurance claim on behalf of our clients
We'll assist with your reimbursement
We offer a special discount for VIP Beauties who lack medical coverage
You sign:

Financial agreement agreeing to the cost of your wig
Insurance claim form allowing us to submit to your insurance provider on your behalf
HIPPA form permitting us to request any pertinent records from your doctor

We'll handle the rest
Costs
We accept FSA cards
We offer interest-free payment plans
Beyond our assistance with insurance coverage, you may be eligible for the 10% Sereen Discount, local grants, and other financial support
Please note: At this time, Sereen is an out-of-network provider
The process is simple and thoughtful. We take your head measurements, discuss your style preferences, then guide you through a series of fittings, along the way getting your feedback in-person or virtually. In the final fitting, we make sure every detail looks perfect, natural and most of all – you're happy!
Sereen offers a complimentary head shave and guides you through this emotional moment. We believe it should not feel like a medical responsibility, but more like a luxurious spa experience, and the beginning of your journey to a beautiful, natural wig.
We will help you maintain your wig, offering the Sereen Crown Polish for VIP Beauties recommended every 2-3 weeks. We also offer ongoing consultation and support throughout your journey, staying with you as hair falls, grows, changes and your own style and life changes. We've learned that sometimes hair grows back differently and we'll help you adapt your wig to meet your needs.